Posts for tag: oral health
By Perfecting Smiles
December 07, 2017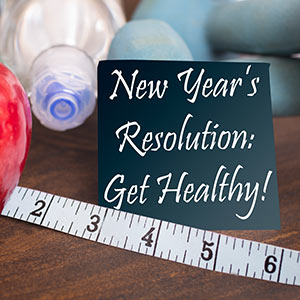 Laying out goals for the New Year is a great way to inspire yourself to make positive changes that can improve your health. For example, many habits—both good and bad—affect the health of your teeth and gums. Here's a list of risky habits to kick, and mouth-healthy habits to adopt:
Habits That Risk Oral Health
Smoking. As if oral cancer weren't enough to worry about, smoking also promotes gum disease and tooth loss. According to the U.S. Centers for Disease Control, smokers have double the risk of gum disease compared to nonsmokers. And according to the Academy of General Dentistry, smokers are about twice as likely to lose their teeth as nonsmokers. For help quitting, visit smokefree.gov.
Snacking. Nibbling all day can create the perfect conditions for tooth decay—especially if your snacks contain sugar and other carbohydrates. Sticky snacks like cookies, crackers, chips and candy bars that cling to teeth tend to remain in the mouth and attract decay-causing oral bacteria. The acid these bacteria produce can penetrate the enamel of your teeth, causing cavities.
Soft Drinks. Speaking of tooth-eroding acid, soft drinks have plenty of it. And this includes both regular and diet varieties of soda, sweetened iced tea, sports drinks and so-called energy drinks. The healthiest drink for your teeth is water!
Mouth-Healthy Habits
Brushing. You probably brush your teeth every day already, but are you doing it correctly? To get the most benefit from this healthy habit, brush twice each day for a full two minutes each time. Use a soft-bristled toothbrush with toothpaste that contains fluoride, and don't scrub too harshly!
Flossing. Yes, it's worth the effort! If you don't floss, you'll miss cleaning about 40% of your tooth surfaces. A toothbrush just can't reach in between teeth, where decay-causing dental plaque can hide. If you find dental floss difficult to work with, try using disposable floss holders.
Regular Dental Checkups. Keep up a regular schedule of professional teeth cleanings and exams! This allows us to remove any hardened dental plaque (tartar) that has built up on your teeth, screen you for oral cancer, and treat minor dental problems before they become major ones. Plus, it's a great opportunity to review your at-home oral hygiene.
If you have any questions about how to improve your oral health, please contact us or schedule an appointment for a consultation. You can also learn more by reading the Dear Doctor magazine articles "10 Tips for Daily Oral Care at Home" and "10 Tips to Help You Stop Smoking."
By Tiffany Bolen D.M.D.
December 29, 2015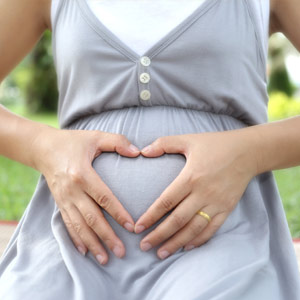 If you're pregnant, you may find yourself pondering decisions you didn't have to think about before. Should you have that glass of wine… or skip it, because of the alcohol; go for the sushi… or avoid uncooked foods; take the pain reliever… or live with the headache. And if you have a toothache — or even if you're overdue for a checkup and a cleaning — you may also be wondering whether having dental treatment (especially treatment that might involve local anesthetics) is safe for you and your developing baby.
Fortunately, a study that recently appeared in the Journal of the American Dental Association (JADA) should let expectant moms breathe a little easier. The research concludes that it's safe for pregnant women to undergo dental treatment, including procedures that use local anesthetics.
And that's good news indeed, because while maintaining good oral health during pregnancy is critical for the developing baby, many expectant moms experience problems during this period.  Some common issues include a higher risk of tooth decay due to increased carbohydrate consumption, and sore or bleeding gums from a condition called pregnancy gingivitis.
According to the study's lead author, Aharon Hagai, D.M.D., "[Pregnancy] is a crucial period of time in a woman's life, and maintaining oral health is directly related to good overall health." Yet, as Dr. Hagai notes, pregnant women sometimes avoid the dentist even if they have a problem. So his team set out to determine whether having dental treatment with anesthesia affected the outcome of pregnancies. They compared a total of 1,004 women, some of whom had dental treatment with local anesthesia, and some who did not.
The research showed there was no significant difference between the two groups. This applied in terms of both major medical problems (such as cleft palate, heart defects or cerebral palsy) and other issues, including low birth weight and preterm delivery. Dr. Hagai summed it up this way: "We aimed to determine if there was a significant risk associated with dental treatment with anesthesia and pregnancy outcomes. We did not find any."
So if you're pregnant, there's one less thing to worry about. Go ahead and schedule your routine dental check up — and remember that it is particularly important to have cleanings during pregnancy. Â If you experience changes in your oral health, don't hesitate to come in for an office visit and cleaning; that way, you can make sure your hormonal changes are not playing havoc with your gums. There is an old saying in some cultures that for every child a woman has, she loses a tooth. Don't let that happen to you.
If you have questions about oral health and pregnancy, please call our office to schedule a consultation. You can read more in the Dear Doctor magazine article "Expectant Mothers: Dental facts you need to know" and "Pregnancy and Oral Health."
By Tiffany Bolen D.M.D.
December 06, 2015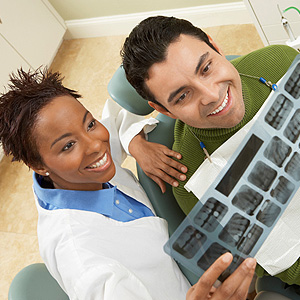 In the early Eighties, dentists began noticing symptoms among a few patients that indicated something far more serious. They were, in fact, among the first healthcare providers to recognize what we now know as HIV-AIDS.
Today, about 1.2 million Americans have contracted the Human Immunodeficiency Virus (HIV). It's a retrovirus, somewhat different than other viruses: it can invade immune system cells and hijack their replication mechanism to reproduce itself. Untreated it eventually destroys these cells to give rise to the more serious, life-threatening disease Acquired Immunodeficiency Syndrome (AIDS).
Thanks to antiretroviral drugs, most HIV positive patients live somewhat normal lives and avoid the more serious Acquired Immunodeficiency Syndrome (AIDS). But while antiretroviral therapy effectively inhibits the action of the virus, it isn't a cure — the virus is a permanent resident of the body and can still affect health, especially in the mouth.
In this regard, one of the more common conditions associated with HIV is Candidiasis, a fungal infection also known as thrush, which causes cracking of the mouth corners and lesions or white patches on the surface of the tongue or roof of the mouth. HIV patients may also experience limited saliva flow that causes dry mouth (xerostomia) with effects that range from bad breath to a higher risk of tooth decay.
The most serious effect, though, of HIV on oral health is the body's lower resistance to fight periodontal (gum) disease. HIV patients are especially susceptible to a severe form known as Necrotizing Ulcerative Periodontitis (NUP), a sign as well of immune system deterioration and the beginning of AIDS. This painful condition causes gum ulcerations, extensive bleeding, and the rapid deterioration of gum attachment to teeth.
If you or a family member is HIV positive, you'll need to pay close attention to oral health. Besides diligent brushing and flossing, you or they should also regularly visit the dentist. These visits not only provide diagnosis and treatment of dental problems, they're also an important monitoring point for gauging the extent of the HIV infection.
Taking care of dental problems will also ease some of the discomfort associated with HIV. Thanks to proper oral care, you or someone you love can experience a higher quality of life.
If you would like more information on oral and dental health for patients with HIV, please contact us or schedule an appointment for a consultation.